Hot Dip Galvanizing: ISO 1461, ASTM A 123 VS. GB/T 13912-2002 – Is There A Difference?
If you are in the design and construction industry, hot dip galvanizing must be a familiar process to you. It is the process of coating steel with metals of 98% zinc, protecting it from corrosion from the elements and damage when used for construction or other uses. Hot dip galvanizing makes the steel corrosion-resistant. Galvanizing is distinctive from other protective or coating processes such as painting because hot dipping in zinc is bonding metal to metal. This results in galvanized steel with the best resistance to damages from elements. It is also a great protection from mechanical damages caused by handling, storage, in transporting and erecting the steel. This is an important detail when steel is being moved across the world.

Hot dip galvanizing in ISO 1461/ASTM A123 is the international standard followed in metallurgical coating. ISO 1461 is the International Organization for Standardization – standardizing processes such hot dip coating. In this case, hot dip galvanizing that's indexed as ISO 1461, is comprised of the standard process, facilities and testing of the items after processing. ASTM A123 represents the standard zinc coating of iron and steel products indexed by the American Society of Testing and Materials (ASTM). GB/T 13912-2002 is the Chinese standard followed by all galvanizing facilities in China. It closely follows both the ISO 1461 and ASTM A123 standards.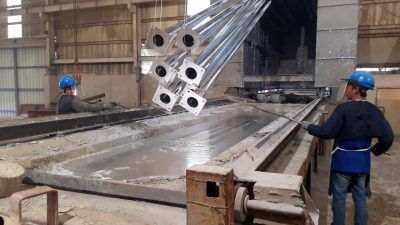 ISO 1461/ASTM A123 VS GB/T 13912-2002
The contention between ISO 1461/ASTM A123 and GB/T 13912-2002 standards is in the galvanizing facilities. If not properly checked, galvanizing facilities can provide substandard outputs. The key parameter for a galvanizing facility is its bath dimensions. This limits the size of the fabricated items that can be accommodated. It makes sense to query/inspect the factory first as to the maximum dimensions that can be processed prior to shipping items to be galvanized. As a buyer of galvanized steel, it is important to know the facility to ensure quality and safety requirements.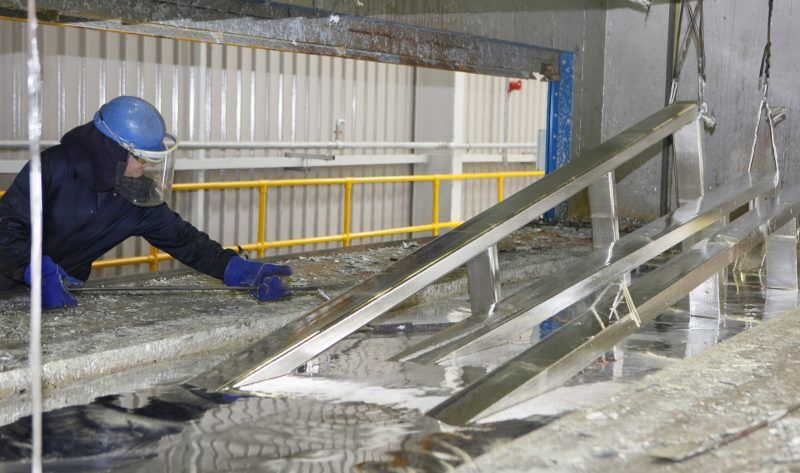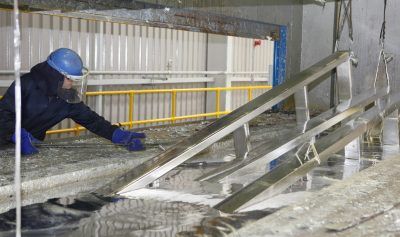 Benefits of Hot Dip Galvanizing
By far, galvanizing is the best corrosion protection that offers outstanding benefits compared to other steel coating systems, including painting. There's no comparison in terms of coating thickness, longevity, durability, application, and elemental protection. Hot dip galvanized steel/iron is readily available and versatile. Galvanizing facilities are found all throughout North America, Europe, and Asia, including China.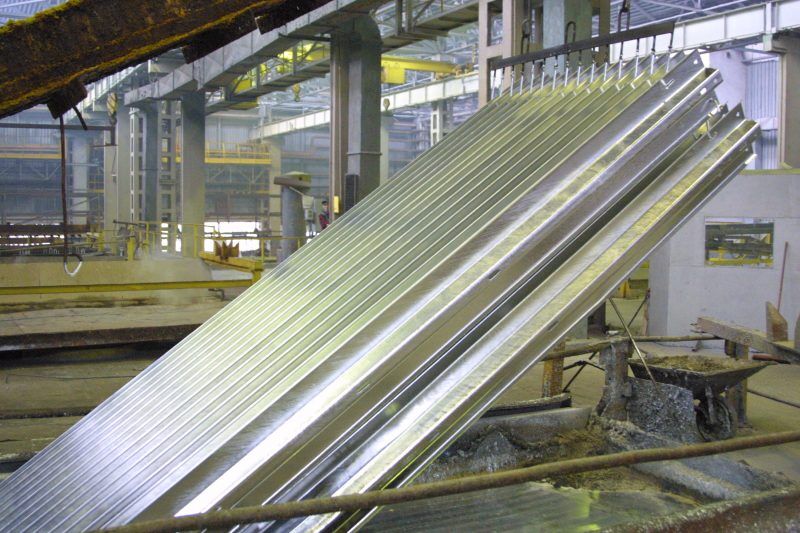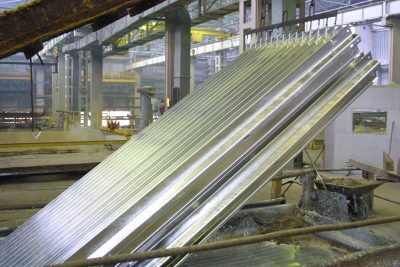 In conclusion, all standards for hot dip galvanizing are similar to each other, including the processing and thickness standards. The only contention between ISO and GB/T standards boils down to the facilities they certify. It is important for clients/engineers/architects to closely inspect galvanizing facilities following bath dimension standards to ensure quality output.
We have our own hot dip galvanizing facility, which helps to follow strict quality control and ensure delivery time. Check what our customers say ? Among our primary business, ground screw, round horse pens, post holders are mostly hot dip galvanized. Sometimes, if the barbecue mesh grill is made of Q235 carbon steel, it will also be hot dip galvanized. Because hot dip galvanization has certain pollution, right now we are study on new coating process, hoping to replace it by environmental friendly method. Let us expect !