Baluster tube
Looking for baluster tubes that are both strong and stylish? Our round galvanized steel baluster might be the perfect fit for your decking needs. Construct a wood composite deck railing system with ease, and achieve a sleek, modern look that's stable and clean. With its black powder-coated surface, this baluster will stand the test of time, even in harsh outdoor environments. Enjoy not only the security of your deck, but also its beauty, with our reliable railing balusters.
Material
Shape
Length
Diameter
Thickness
Surface
Galvanized steel
Round,Square
24.94″
0.75″
0.055″
Powder coated
30.94″
0.75″
0.055″
Customizable
Fence post caps
A fence post cap protects your fence's posts from water damage, which can lead to rot and corrosion over time. The cap also prevents debris, such as leaves, dirt, and snow, from accumulating on top of your fence posts, reducing the risk of posts being weakened from exposure to moisture. Also a fence post cap also adds an extra touch of style. From decorative to practical, there are a variety of options available to make your fence stand out.
| | | |
| --- | --- | --- |
| Material | Shape | Color |
| Iron, stainless steel, aluminum, copper | square, pyramid, ball | sliver, black, red cooper |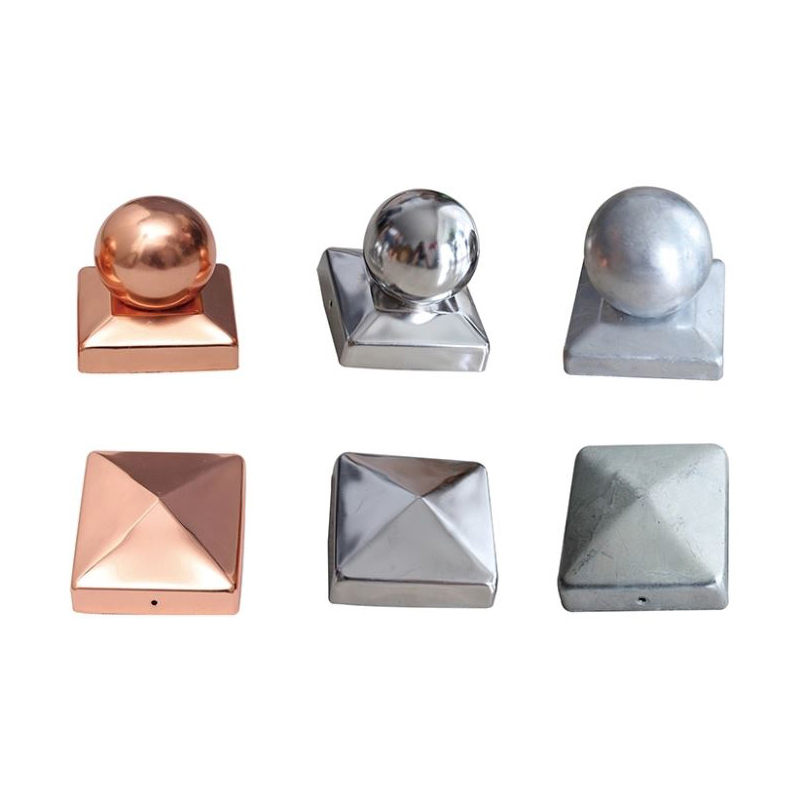 BBQ mesh
Our BBQ mesh is available in different sizes to suit your needs, whether you're cooking for a small gathering of family and friends or a large outdoor party. Its lightweight and portable design makes it easy to take with you on camping trips, picnics, or any other outdoor events.
Investing in our BBQ mesh is a smart choice for anyone who loves to grill. It saves you time and effort, reduces the mess, and guarantees amazing results every time. Say goodbye to frustrating grilling experiences and get ready to enjoy perfectly grilled meats, veggies, and more.
Order your BBQ mesh now and take your outdoor grilling game to the next level!
| | | |
| --- | --- | --- |
| Material | Wire diameter | Aperture size |
| Stainless steel wire | 0.4mm – 3.0mm. | 1mm – 15mm |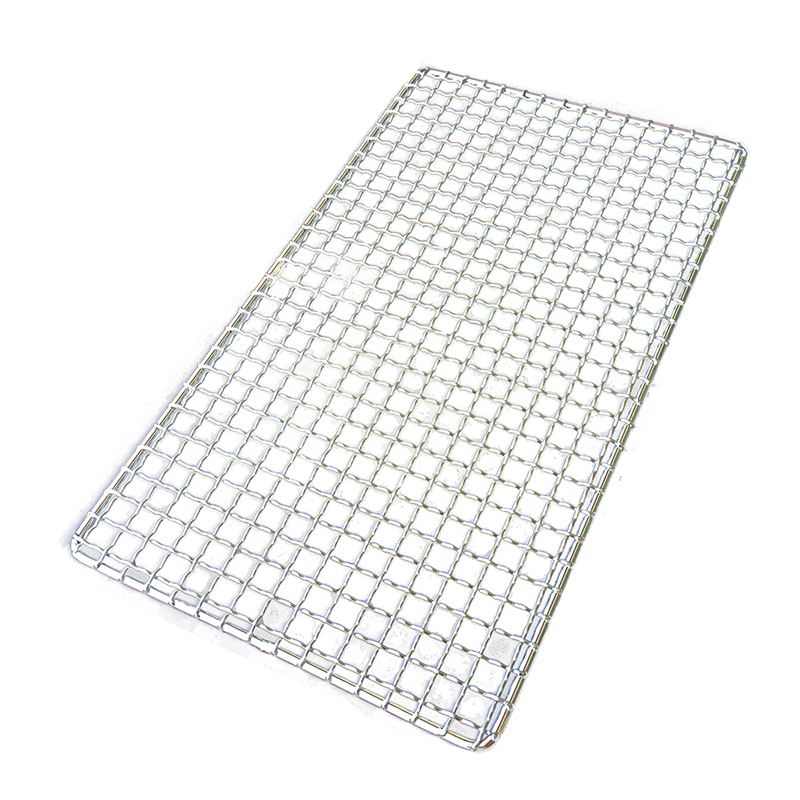 Garden gate
Garden gates do more than just provide security to your property – they also add elegance and style to your outdoor space. If you're looking for high-quality garden gates that combine beauty and function, look no further than our selection.
| | | | | | | |
| --- | --- | --- | --- | --- | --- | --- |
| Garden Gate (cm) | Post Dia. (mm) | Frame Dia. (mm) | Wire Dia. mm | Mesh (mm) | Door Size (cm) | Post Height (cm) |
| 100×100 | 60×1.5 | 40×1.2 | 4 | 50×50 | 100*87 | 150 |
| 100×120 | 60×1.5 | 40×1.2 | 4 | 50×50 | 120*87 | 170 |
| 100×125 | 60×1.5 | 40×1.2 | 4 | 50×50 | 125*87 | 175 |
| 100×150 | 60×1.5 | 40×1.2 | 4 | 50×50 | 150*87 | 200 |
| 100×175 | 60×1.5 | 40×1.2 | 4 | 50×50 | 175*87 | 225 |
| 100×180 | 60×1.5 | 40×1.2 | 4 | 50×50 | 180*87 | 230 |
| 100×200 | 60×1.5 | 40×1.2 | 4 | 50×50 | 200*87 | 250 |