Type: Fencing, Trellis & Gates.

Frame Finishing: Powder Coated.

Material: Low Carbon Steel.

Certification: ISO9001:2008.

Application: Farm, Cattel Fence Panel.


Galvanized Round Iron Cattle Pen – Livestock Corral Cattle Panels for Sale
It is fabricated with welded hot dip galvanized pipes for the use of fencing livestock, such us cattle, cow, bull, calves, Dairy sheep, goat, hog.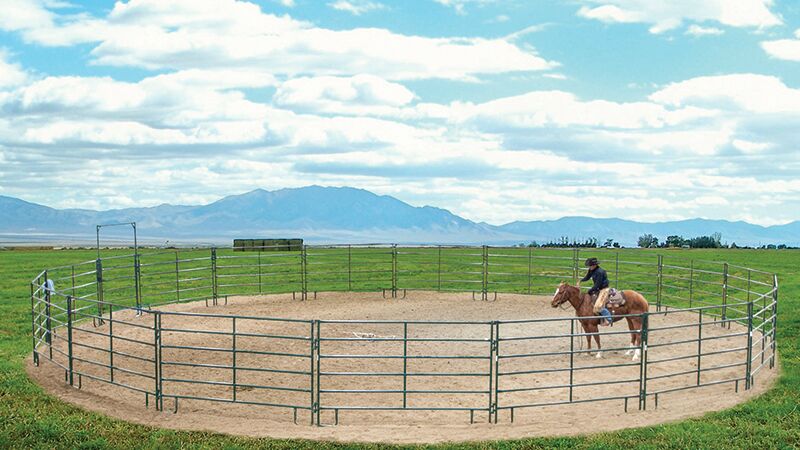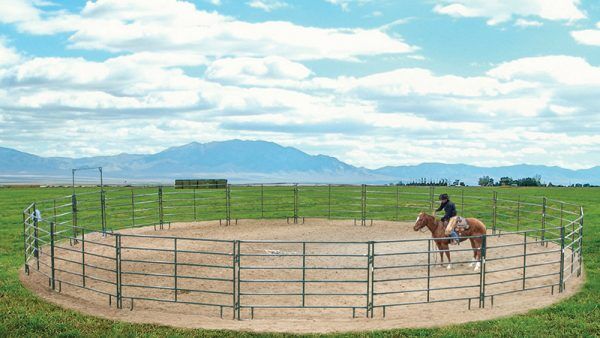 Common Specification
a. Square Style Livestock Corral — Popular for Horse:
Height x Length
2.0 x 2.2m ( 6 rails ); 1.6 x 2.2m ( 5 rails ); 1.8 x 3.4m
Vertical Pipe
40 x 40 x 1.6 /2.0mm; 60 x 60 x 2.0 /2.5mm
Horizontal Pipe
45 x 45 x 1.8 /2.0mm; 55 x 55 x 2.0/3.0mm
Customer requests can be reached.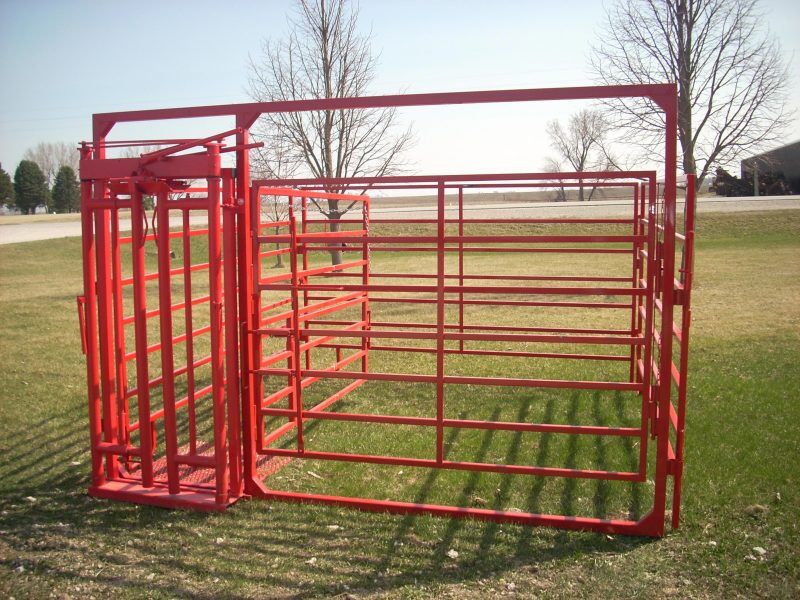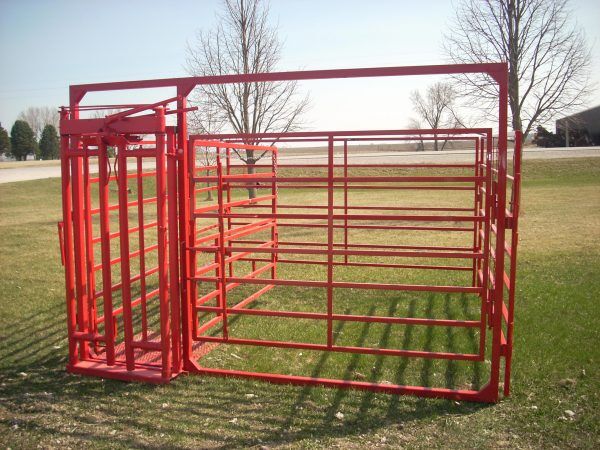 b. Oval Style Livestock Corral — Popular for Cow:
Height x Length
2.1 x 2.5m ( 6 rails ); 1.8 x 2.1m ( 5 rails ); 1.8 x 3.37m
Vertical Pipe
42 x 42 x 1.8 /2.0mm; 50 x 50 x 2.0 /2.5mm square pipes
Horizontal Pipe
30 x 60 x 1.6 /2.0mm; 40 x 80 x 1.6 /3.0mm oval rails
Customer requests can be reached.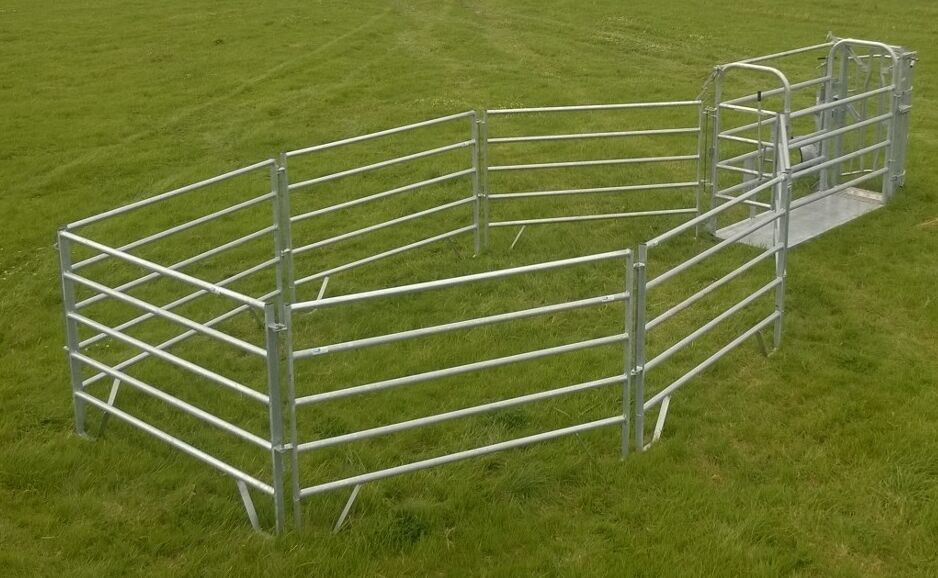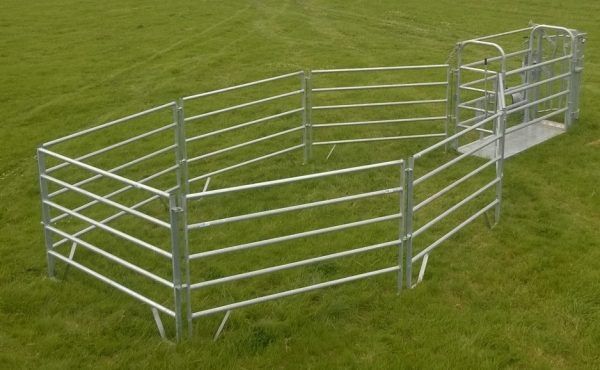 c. Round Style Livestock Corral — Hot for Horse:
Height x Length
1.8 x 2.1m ( 6 rails ); 1.6 x 2.1m ( 5 rails ); 1.8 x 3.5m
Vertical Pipe
33mm OD x 1.8 /2.0mm; 45mm OD x 1.8 /2.5mm
Horizontal Pipe
32mm OD x 1.6 /2.0mm; 42mm OD x 1.6 /3.0mm
Customer requests can be reached.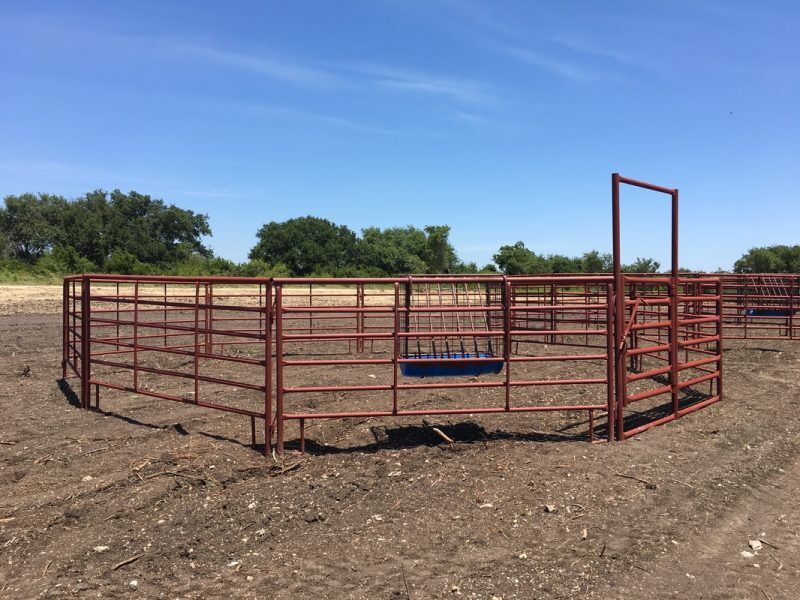 Packaging & Shipping
Packaging Details: usually by pallet or bulk.
Delivery Detail: usually 15 days after received your deposit.
What is Iron Cattle Pen
An iron cattle pen or livestock corral is an enclosure for confining animals such as livestock, while a round pen is particularly erected for horses, to provide a safe environment for grooming and protecting them. Building a round pen for your horses may also provide the added advantage of becoming a more efficient horse trainer. Cattle yard panel is a great way of shielding the equine family and developing body language skills between an animal and its owner or trainer, as the trainer can stand in the center of the round pen to give directives to the livestock.
Building a round pen can be quite an expensive venture, depending on the rails, posts, footing and size of the pen to be used.
HOW TO BUILD A ROUND PEN
Measures to Take Before Building your Pen
Choose a location for the iron cattle pen with abundant shade.
Get a detailed set of plans drawn by an agricultural engineer. These plans would have been perfected and tested with live cattle. Dimensions will vary depending on the size and number of cattle.
Compare your plan with other existing pens.
Select a design or plan that will accommodate the cattle comfortably.
Determine the size of pen you want, putting into consideration the type of animal you are breeding. For horses, the most common dimension of a round pen is 60 feet diameter enclosure. However, your pen can have a dimension that falls between 40 -120 feet in diameter. This depends on how much room you would like for you and your horse.
Choose a leveled, high portion of land with firm footing, with an area not prone to flooding. If it is not leveled ground, ensure that you remove any rock or debris lying around the area. A smooth and leveled ground will protect your animals from tripping or obtaining injuries while walking around the pen.
Measure the proposed area taking into account the gate of cattle yard panel in the measurement.
The fence of the pen should be at least 4 feet high and the design of the gate should allow comfortable entry and exit for one animal at a time.
Add a soft footing in the enclosure. This could be done by tilling the ground, or using materials like sand, dirt, shredded rubber, wood shavings, or a combination of these materials.
Tips to Build Cattle Yard Panel
To use sand: Start by adding a layer of gravel on the ground of the pen. Spread the gravel using a rake or shovel. Continue by adding and spreading a layer of sand on the gravel. This option is good for wet climates or rainy season, as sand provides good drainage and adds soft footing.
To use dirt: Till the ground to loosen the soil to a depth of at least 4 inches. This may require that you often till the footing, as dirt becomes compact with use, creating a hard surface layer that can cause injury to your animal's legs. Take note that during the rainy season, the dirt will become muddy and you will not be able to put the pen into use in a muddy state.
To use wood shavings: To begin, add and spread a layer of gravel on the ground of the pen. Then, spread a layer of wood shavings on the gravel. Wood shavings make good soft footing, but when they are too wet, they become slick. They also break easily and become dirt with time.
To use shredded rubber: To start with, add a layer of gravel on the ground of the pen. Spread shredded rubber atop the gravel. This will help to drain water; however, shredded rubber is easily blown away by high winds.
To use a combination of materials: Add a coarse layer such as gravel on the ground of the pen. This will serve as a drainage system. Then, add either a fine layer of wood shavings or shredded rubber to help prevent the surface layer from washing off. Add a layer of sand on the top for cushioning, to create good footing for the animal.
Decide on the materials you will need for the construction of the pen. For the construction of a pen, you have two options for your pen materials:
Material options of cattle panels for sale
Wooden posts and rails
Manufactured steel pipe panels
Wooden posts and rails: This is the cheapest option, depending on the costs of lumber at the lumberyard or local hardware store. Although wooden rails are usually flexible, in the event an animal falls against them, they are prone to break under extreme pressure. If that happens, it may likely cause injuries to the animals. The wider the wood rails used, the safer the round pen.
Manufactured steel pipe panels: This option is more expensive compared to using wooden posts. However, steel pipe panels are usually portable, easy to assemble, and can be adjusted in size whenever necessary. They are also very durable and can withstand a lot of use. Panels do not "give" in the event that you or your animals fall into them.
Building an Cattle Yard Panel Using Steel Pipe Panels
Determine the number of panels that will be required. To do this, determine the circumference of the pen by multiplying the diameter of the area of land to be used by 3.14. Divide the pen's circumference by the length of the panels you want to make use of.
You may purchase cattle panels for sale online or from an animal supply store. Look out for cattle panels made using high-quality galvanized steel. This type of steel is made using a clear coat finish, protecting the steel from rust.
Set up the livestock corral within the area of the pen.
Stand two panels side by side and in an upright position. Ensure that the tabs overlap.
Mount the cattle yard panel. Connect the panels together by inserting the panel pins between the tabs. Many cattle yard panels are erected with mud legs to prevent the pen from sinking.
Maintain the round pen and beware of rust. If the cattle yard panels used are made of high quality steel with a good coat finish, the pen should be durable.
Safety
Steel pipe panels are strong and sturdy.
They do not fall apart easily, in the event of an animal's fall.
It prevents the possibility of animals catching a hoof, neck or halter between the gaps.
Maintenance of Livestock Corral Constructed with Steel Pipe Panels
No maintenance is necessarily required for iron cattle pen unless to prevent rust or remove dirt. If the livestock corral begin to rust, use a rust resistant paint. When dirty, simply wipe dirt off with a piece of cloth.